Workshop
An introduction to shamanism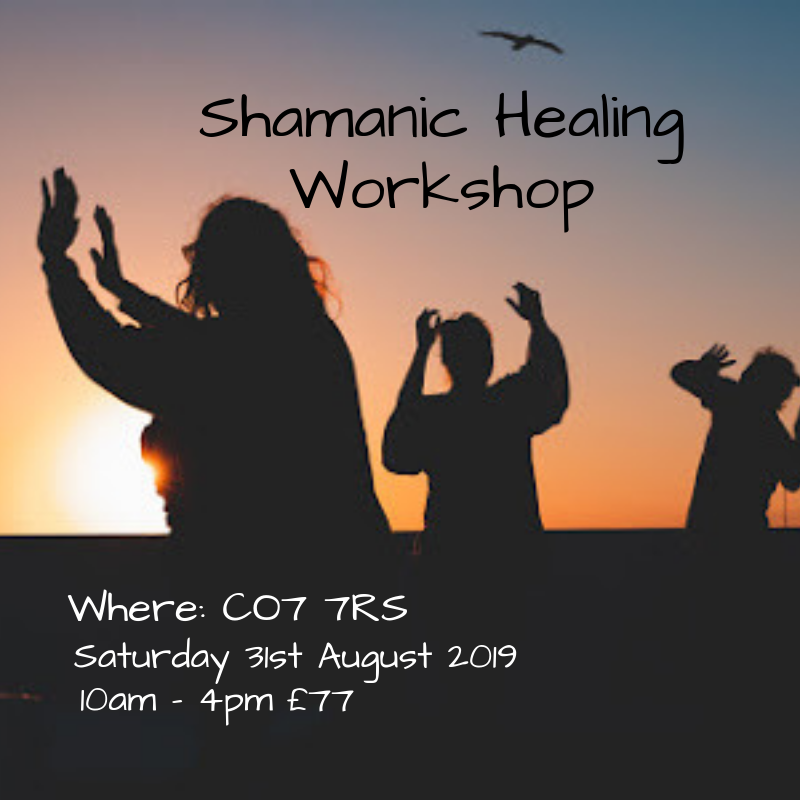 Experience the power of Shamanism with Clare J  
Awaken the healer within you
Cleanse your body, mind and soul

 

Heighten your awareness to the world and to nature
Shamanic Journeying and how to awaken to its beauty
Learn muscle testing for sensitivities and energy awareness
Enjoy sound healing, movement and relaxation

 

Find your power plant

 

 
This will be an epic workshop day of connection to others, connection to yourself and connection to nature. 
 What will you take away?
Easy ways to connect to source energy
Learn shamanic breath work to release trauma
How to muscle test for yourself with kinesiology
Learn how to uncover your unique spiritual ability
The knowledge of how to stay present in your every day life
A body full of high vibrational energy to propel your life to new highs
A must experience! Energy Exchange £77
Shamanic Healing Workshop
Ardleigh Hall
Saturday 31st August
10am – 4pm
I can't wait to SEE YOU THERE……..
WITH EVERY x1 TICKET PURCHASE WILL ADMIT X2 PEOPLE, for all purchased before 23rd August! This note is on the ticket that is downloaded after checkout!
An Introduction to Shamanism 

If you want the spring in your step to last you all winter, then this is a must! 
Sunday 31st August 10am – 4pm
Ardleigh Village Hall, 17 Station Rd, Ardleigh, Colchester CO7 7RS
Step into your power with the wisdom of divine shamanic healing. This work is truly inspired and will fill your very core with more self belief and new found love for the self. 
We are embarking on a shift in consciousness and coming together to find inner peace and self worth like never before. Come and meet like minded souls in your local area and feel apart of this beautiful family. Our love and energy is so powerful and together we support each other in progressing in our daily lives. 
For a truly inspired day, bring your fears to be released, bring your pain to be purified and bring your soul to shine brightly. 
The session will include some light movement for getting into our bodies and connecting with our emotion through the breath. Please bring a yoga type mat for some laying down at the end. You will receive a guided relaxation and sound bath to anchor in the work, along with an energy body cleanse and group shamanic healing.  
Get your exclusive tickets NOW
Limited places available please get your ticket now to avoid disappointment. 
SPECIALS: All early bird tickets sold include a bring a friend for FREE voucher!
Get your tickets now to shift your life 100% into happiness, peace and freedom. Energy Exchange: £77